FOR IMMEDIATE RELEASE - Nashawtuc Country Club Designated a "Distinguished Gold Club" by BoardRoom Magazine
October 10, 2014 - The Board of Governors is pleased to announce that Nashawtuc Country Club has been awarded the prestigious Distinguished Gold Club of the World award, as determined by the annual Distinguished Clubs of the World award program conducted annually by BoardRoom magazine, one of the most respected trade publications serving private clubs.
"We'd like to congratulate Nashawtuc Country Club for earning Distinguished Gold Club status," said John Fornaro, Publisher of BoardRoom magazine, "Special recognition also goes out to Nashawtuc Country Club General Manger, Richard Shultz, CCM, as well as the club's Board of Governors, its department heads, and entire staff for their efforts in providing an excellent member experience." Nashawtuc Country Club is currently the only country club in upper New England who has earned this award.
For fine private clubs that operate at the highest standards, the Distinguished Clubs award program uses club-specific rating system that recognizes the club, its management, and its staff based on proprietary criteria and extensive evaluation process that distills and measures a club's Member Experience. As such, the rating system used by Distinguished Clubs is different from any that has come before, and with it, the private club industry now has the means to identify the top private clubs based on the most important aspect: Member Experience.
As defined by Distinguished Clubs, "Member Experience" is that special combination of "Qualities" that a private club provides its members. It is not just the quality of service, or of the facilities, or of the product provided, it is also the quality of the staff and of the management, as well as the overall club governance they deliver. The most important quality, however, is the quality of the intangible. While difficult to measure, the latter is comprised of those magic moments experienced, the members befriended, the memorable events and famous tournaments attended, as well as the club traditions, history, and heritage proudly recognized.


This award is earned through the superior leadership of Nashawtuc Country Club's Board of Governors, General Manager Ric Shultz and select Department Leaders at the Club. Those Department Leaders have also received "Distinguished Achievement in Leadership" awards by demonstrating an exceptional contribution in leadership to the Member Experience.
NCC department leaders who received an award were: Marcy Vadurro Membership Director, Victor Terra Fitness Director, Greg Cormier Golf Course Superintendent, Chris Carpenter Head Golf Professional, Bob Shorter Clubhouse Manager, Mark Mathurin Executive Chef, Salim Chraibi Racquet Sports Head Professional and Sue Brennan Pool Director.

BoardRoom magazine developed the Distinguished Clubs of the World award program to recognize and share – with the private club industry as a whole – what it is that Distinguished Clubs do differently, and to do so with the specific goal of improving the Member Experience at every private club, and thereby helping to preserve the institution of private clubs for many future generations.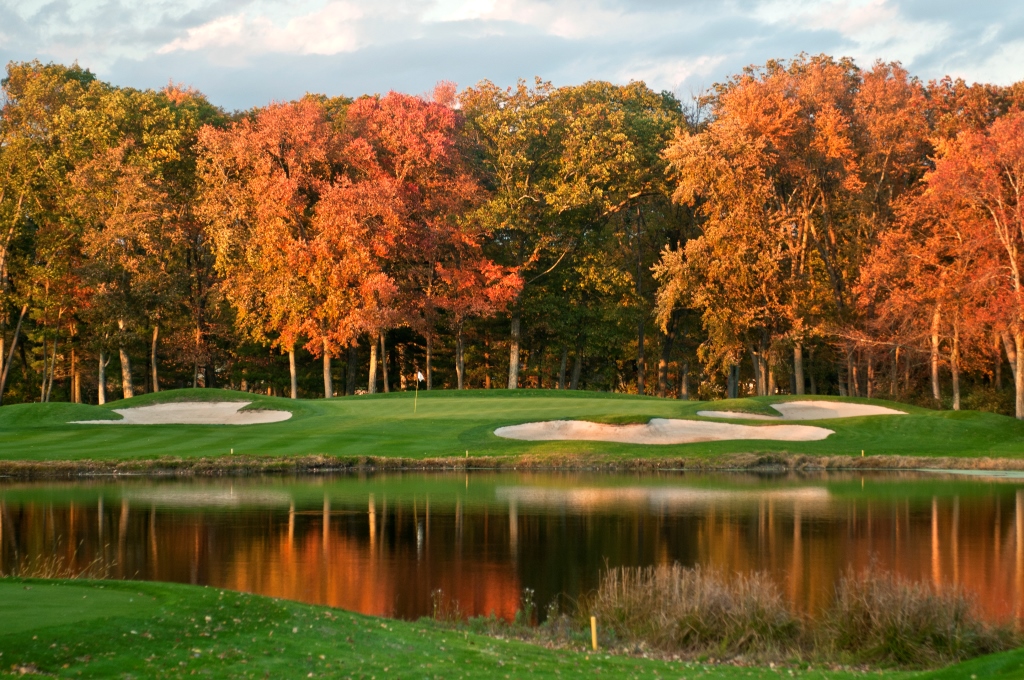 ABOUT NASHAWTUC
Nashawtuc is a family-oriented, private member-owned country club offering an 18-hole course, 6 tennis courts, large heated swimming pool, health club, full service casual and upscale dining, platform tennis as well as a full calendar of social events and winter activities.Nashawtuc recently awarded Wicked Local's Gold Level Readers' Choice for Regional Favorite Golf Course. Nashawtuc was also host of the Massachusetts Junior Golf Championships which was held in August.

ABOUT BOARDROOM
BoardRoom magazine is the official publication of the Association of Private Club Directors and is published in print and digital formats, and shipped to 27 countries worldwide. BoardRoom magazine is now widely viewed as the most respected and influential magazine in the private club industry.
---
Nashawtuc Member Makes MGA History - Peter Brumme Captures the Inaugural Massachusetts Super Senior Amateur Championship Title at Cohasset Golf Club
As Published on www.mgalinks.org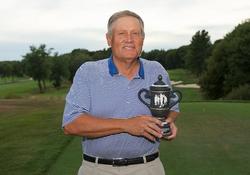 Cohasset, MA — Peter Brumme, member of Nashawtuc Country Club and Lincoln resident, made MGA history on Monday, September 8th at Cohasset Golf Club when he captured the inaugural Massachusetts Super Senior Amateur Championship.

He finished with a score of 1-over par 71 to best Claude Hoopes (Kittansett Club) by two strokes and John Crook (Cape Cod National) and Jim Ruschioni (Wachusett CC) by three strokes.

With his victory, Brumme joins the prestigious company of Donald Ross, Arthur Lockwood, Raymond Ouimet, William Blaney, Don Reycroft and Peter Drooker who all captured inaugural MGA individual championship titles.
"I'm not like them, but it still feels great," said Brumme, who began playing competitive golf in 2004. "I have been doing this for about 10 years now and this is the first time that I have won."
This year marks the first time since 1997 that the MGA has added a new event to its annual championship schedule. It was in response to the growing need of the 65 and older demographic looking to compete for their own title.
"We saw an increase in the number of 65-and-older players who were looking for a championship of their own," said Kevin Eldridge, the MGA's director of rules & competition. "The response has been outstanding and we are filling a need for a strong core group of golfers."
It was a decision that was heartily embraced by the entire field and especially Brumme who – at the age of 65 – can now call himself an MGA champion.
He was able to accomplish this feat under blue skies but often gusty conditions in Cohasset. On a classic Donald Ross layout that measured 6,140 yards, Brumme carded two birdies and three bogeys en route to his 1-over par score. It was an especially strong score given that the entire field managed just 96 birdies and the average score was 84.
"The putter was working," said Brumme. "I birdied the first hole and missed a few putts but made three more and that is what I needed."
Following his opening birdie on the 372-yard, par 4 1st hole – a downhill slider that he was "glad hit the hole" – Brumme would go on to make the turn at 1-over par 37. While his fellow competitors fell back, Brumme remained strong.
He carded his second birdie of the day on the 267-yard, par 4 13th hole and then gave it back quickly with what proved to be his final bogey of the day. He finished his round with four straight pars to secure a two-stroke margin of victory.
"I played as a kid and then I had a family and a job so I only just started competing in MGA events when I was 55," said Brumme. "When I heard about the Super Senior I was very happy because I turned 65 last month. It was perfect timing."
---
Charity, Junior Golf Tourneys Fill Summer Greens
Article published on Wicked Local Concord on August 15th, 2014
This year's Concord Open Golf Tournament garnered more than $70,000 to support scholarships for attendees of the Recreation Department's summer day camps. Recreation Director Danner DeStephano said the event was the most successful in 14 years, during which $30,000 was a more standard sum.
"This year was extraordinary," DeStephano said. "That enables us to send 100 children to camp. It's pretty meaningful."
DeStephano credited Jonathan Smith, a camp director and fourth-grade Concord teacher, with much of the success.
"There was a lot of interest this year," Smith said. "One of the biggest reasons was… Chip Cannon, a resident of Concord who helped us with the sponsors. He has a lot of connections and the sponsors are how you really have a (successful) golf tournament. Usually in a given year we would have around 15 to 20 sponsors. This year we had almost 45 or 50."
The Lamont family, as usually, was one of the event's main sponsors.
One department program regularly funded by proceeds from the event is an after-summer-school half-day camp.
"For every kid, whether they go to summer school or not, it's so great to have the change of pace. Kids really need that break in the summer," said Smith, himself a father of two.
The event was hosted by Nashawtuc Country Club on Aug. 4.
"We're fortunate to have number of great charities that we work with that we can provide a wonderful venue," said Chris Carpenter, director of golf at Nashawtuc.
Nashawtuc also played host to this year's Massachusetts Junior Amateur Championship (for boys) at the end of July and the U.S. Girls' Junior Amateur Qualifier.
"There's a lot of good junior golf (in Massachusetts)," Carpenter said. He runs Nashawtuc's program for youth golfers from 5 years old to college age.
"We have a very robust junior golf program and we have something that's very appealing to those competitive juniors," Carpenter said. "My goal is to continue to expose juniors to the benefits of golf and then to continue to increase the number of ranked juniors that are from Massachusetts."
The 2014 golf tournament season is still going strong, with annual events like the Rotary's Huckins Memorial Golf Tournament and Emerson Hospital's Auxiliary Golf Tournament scheduled for Aug. 25 and Sept. 8, respectively.
"It's a good draw for people who don't normally get to play [at the Concord Country Club] and would love to," said June Grace, a past Rotary president in charge of public relations for the group. "It's as much a social event as a golfing (event)."
The group hopes to raise $25,000 at this year's event through a combination of sponsorships, competitions like a "whack-a-duck" rubber duck drive and the purchase of "mulligans" to lower players' scores. The money goes to the Concord-Carlisle Scholarship Foundation.
So far, about 60 golfers have registered for the $250 event; Grace hopes those numbers will continue to rise and hopes to see more women on the green this year.
"Anybody who wants to come from anywhere in the world is welcome," Grace said.
---
Nashawtuc CC Thanks Readers and Voters
Article published in the Concord Journal on August 7, 2014

CONCORD, MA - Nashawtuc Country Club was recently awarded Wicked Local's Gold Level Readers' Choice for Regional Favorite Golf Course. We wanted to take this opportunity to thank the readers, voters and community members that provided us with this recognition. Over the past few years we have worked hard to transform the club into a family- friendly social environment that offers golf, tennis, aquatics, platform tennis, fitness, dining and winter activities. The club recently hosted the Open Table charity golf tournament as a way to support and show our commitment to the community. Nashawtuc was also chosen to host the Massachusetts Junior Golf Championships which were held July 28th - 30th. It is truly an honor to be recognized by the people in the community and we thank you.
Sincerely,

Kevin McPherson
President, Nashawtuc Board of Governors
---
Film Crew Comes to Town
Article published in the Concord Journal on July 17, 2014

This week, Concord residents got a taste of Boston's 1980s underworld with "Black Mass," a 2015 film based on a Dick Lehr and Gerald O'Neill book about organized crime kingpin Whitey Bulger.
Director Scott Cooper cast Johnny Depp and Sienna Miller in leading roles, but local viewers may also recognize the Nashawtuc Country Club and even a few area children as extras. On Tuesday, July 16, the production crew came to town to shoot on the club's sprawling grounds.
General Manager Ric Shultz said he was watching a movie with his wife last Christmas when he noticed a thank you note to the Massachusetts Film Council in the credits. He simply sent them an e-mail, and the club has been courted by three films since.
"It allows people to recognize the club through film," said Shultz. "It's a good promotion of the club as a whole."
Members were invited to bring their children to a casting call for pool extras, who scattered again and again during repeated takes of a hit at the Oklahoma club Nashawtuc was representing. Some members' cars are in the scene as well: old classics that turned back time in the parking lot. Moritz Schmidt of Lyndeborough, New Hampshire also had two cars on the set. He said seeing his vehicles in front of the camera was a treat for an auto enthusiast like himself.
"For a car guy, this is a just a dream," he said, proudly pointing out a deep blue Ferrari and white Jaguar that he and his girlfriend drove to the set.
Marcy Vadurro, director of membership and marketing at the club, said there was a whirlwind round of uprooting club plants, planting new vegetation, erasing handicapped parking signs and even painting the grass greener. All the modifications to club property will be restored.
Club members were able to watch the action—over and over again—through the windows of a dining room, and a few even caught glimpses of the stars.
"It's like going to the movies," Shultz said lightly, gesturing to the onlookers. Cast members, sticking out from contemporary club members with their period clothes, wandered in and out of the clubhouse between takes to escape the muggy weather.
"You really see what's involved in making a film," Shultz said. "I've learned a lot of movie terminology the past few days."
Shultz said he and his team, especially course supervisor Greg Cormier, worked hard to solve problems, large and small, that popped up for the cast and crew during their brief time in town.
Publicist Spooky Stevens said the filming, which started in May, will end in just a few short weeks.
"It's a lot of work to do in a short period of time," said Stevens. Nashawtuc, while only a filming location for one day, also serves as a base camp for other local sites.

"Everything is filmed in Mass," said Stevens. "You can't make a movie about Mr. Bulger without being in Massachusetts."
---
Nashawtuc Tournament raises $33K for local Organization
Article published in the Concord Journal on June 27, 2013

On Tuesday, June 18th, over 80 golfers rallied at Nashawtuc Country Club to raise $33,000 for a targeted donation to The New England Center for Children (NECC) located in Southborough. The funds raised at the tournament will be used to construct a specially adapted playground at the residential home for children with autism at NECC. Students from NECC assisted with the event by meeting and welcoming guests and also thanking them for their support.
There was an outpouring of donations and support from 33 families. Additionally, there was a generous matching pledge which doubled all donations. The Nashawtuc Ladies' 9 Hole Golf Committee sponsored the event and was assisted by local businesses including Crosby Design Inc. of West Concord, William Raveis Real Estate of Sudbury and Idylwilde Farms of Acton.
The Charity Tournament is an annual tradition at Nashawtuc. Each year the Ladies Golf Committee selects a different organization to benefit and past organizations include Open Table and the Jimmy Fund. Nashawtuc is a family-oriented, private member-owned country club offering an 18-hole golf course, 6 tennis courts, large heated swimming pool, Health Club, full service dining, and Platform Tennis as well as a full calendar of social events and winter activities. The New England Center for Children is a private, nonprofit autism education center dedicated to transforming the lives of children with autism worldwide through education, research, and technology.
---
Nashawtuc Country Club Welcomes New Executive Chef
Click HERE to view article published in the Concord Journal on January 24, 2013.


The Board of Governors of Nashawtuc Country Club is pleased to announce the hiring of Executive Chef Mark Mathurin. Mark is excited to bring his 20+ years of experience in the restaurant and hotel industry to the Concord club. Mark will be serving members and their guests when dining service begins on February 6th.
Mark began working in the restaurant industry at the age of 14. This experience inspired him at an early age to become a chef and pursue a formal culinary education. Upon receiving his Bachelor's degree in Culinary Arts at Johnson & Wales University in Providence, Rhode Island, he went on to hold positions at renowned establishments in Boston and Providence such as Legal Sea Foods, The Bay Tower Room and the Le Meridien Hotel.
In 1999, at the age of 24, Mark was named Executive Chef of TraBiCa bistro in Falmouth, MA. Next he joined the prestigious Wequassett Resort and Golf Club in Chatham, MA as Banquet Chef in 2001. In late 2002, desiring a European work experience, he served as Chef Tournant for the four star Hotel Elisabeth in Tyrol, Austria. This experience led him to be named Sous Chef for the highly rated XO Bistro in Salzburg, Austria in 2003.
In 2004, Mark returned to the Wequassett Resort, where he steadily rose through the ranks and was appointed Executive Sous Chef in 2006, a position he has held for the last six years. Under his direction, Mark managed three restaurants, banquets, a kitchen brigade of up to 70, and annual food and beverage sales of over $8 million. During his tenure, the hotel received many awards including a Forbes four star rating and a AAA four diamond award both for the hotel and its signature restaurant "Twenty Eight Atlantic", top overall Zagat rating on Cape Cod for consecutive seasons, Travel and Leisure #9 resort in the U.S., #84 in the world, and #46 for families in the world and, for the last three years, the Boston Globe's top 100 places to work (#3), and Training Magazine's top 125 (#88).
Mark has enjoyed other work experiences at several Cape Cod establishments including the Falmouth Yacht Club, Chapoquoit Grill, Contrast bistro and Bleu Restaurant. He also served as Chef Tournant for the four star St. Regis Hotel in Aspen, Colorado and has cooked at the prestigious James Beard House on multiple occasions.

During family visits to Europe over the last ten years, Mark has enjoyed visiting many countries and spent a considerable amount of time in Germany, Austria, and Hungary gaining many culinary skills along the way. He is very passionate about great food and looks forward to creating menus with the use of local farms. He enjoys playing golf, traveling, and spending time with his family.
Mark is the most recent addition to the team at Nashawtuc Country Club. Nashawtuc is a family-oriented, private member-owned country club offering an 18-hole golf course, 6 tennis courts, large heated swimming pool, Health Club, full service dining, Platform Tennis as well as a full calendar of social events and winter activities.


---
Platform Tennis comes to Nashawtuc!
January 10, 2013

The Boston Globe recently reported on the tremendous growth of Platform Tennis is Masssachusetts. The article featured Nashawtuc Country Club as the newest club to offer the sport. Please click HERE to read.
---
Nashawtuc Membership Approves Rees Jones Golf Course Plan
December 5, 2012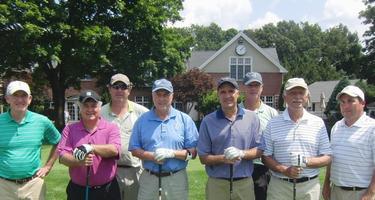 Rees Jones, fourth from left, played a
round with club President, Tom Smith,
far left, and other members as
part of his consultation.
One of the most recognized and admired names in golf course design, Rees Jones, will renovate Nashawtuc Country Club's golf course. At their annual meeting on Tuesday, December 4th, the members of Nashawtuc Country Club unanimously approved a Golf Course Master Plan formulated by the world-renowned golf course architect's firm. The Master Plan provides a framework for modern renovations while also adding character to the fifty-two year old golf course originally designed by the legendary Geoffrey Cornish.

Mr. Jones had presented his firm's Master Plan at a member forum at Nashawtuc on November 26. He noted: "You have a very good golf course designed by Geoffrey Cornish…He built this golf course at a time where he got a lot done with limited resources and I think it's a great product. You really are isolated from surrounding development and the natural landscape around the golf course creates a buffer. This provides the member with an opportunity to escape and enjoy the game of golf which is really kind of special in today's world." Rees added "I have been fortunate to have the opportunity to work on a lot of really fine golf courses and often see things that others can't see. We see a lot of great potential in the Nashawtuc Country Club's Master Plan."

The scope of the master plan will include a bunker renovation, rebuilding tees and two greens and adding drainage throughout the course. The membership identified a bunker renovation as a primary objective in a 2011 Member Survey. The overall
plan creates a unified long range vision for the course, improves the golfer experience and assures capital funds are spent in a logical sequence.
Nashawtuc's President, W. Thomas Smith, has been active throughout the golf course planning process: "Our Board is very pleased the membership approved the Rees Jones Master Plan. The attendance of over 100 members at the November 26 forum speaks to the member interest and excitement created by having Rees work on our course design."
"I looking forward to working with Rees Jones and his team as they will deliver a superior product and more enjoyable golf course for all of our members and guests." says golf course superintendent Greg Cormier. "The group has completed design work at some of the most prestigious golf courses around the world. This experience combined with their ideas and ability to work effectively with Nashawtuc's management team, provide the level of comfort and trust required to accomplish the club's goals."
Jones has earned the moniker "The Open Doctor" for his redesign of many courses in preparation for major championships. His remodeling skills have been applied to seven U.S. Open venues, seven PGA Championship courses, four Ryder Cup and two Walker Cup sites as well as the President's Cup at the and East Lake Golf Club, the permanent site of the PGA TOUR's Tour Championship. Nashawtuc Country Club hosted the Senior Tour for twenty-six years, the longest running stop on the Tour.
---
Club Champions Crowned
August 9, 2012


Nashawtuc held its annual Club Championship on July 27 and Matt Freedman of Waltham won the men's Club Championshiop and Amy Ding of Lexington clinched the women's title. The three-day tournament allows all members of all ages and abilities to compete in 13 categories. At age 15, Ding carded an even-par 73 on Friday; the lowest round posted in the Women's Club Championship history at Nashawtuc.

Click HERE for the Lexington Minuteman photo.


---
Nashawtuc Golf Tournament raises $26K for Local Non-Profit
June 20, 2012


With membership support, the Annual Charity Golf Tournament held on June 19th by the Ladies Golf Committee was a big success. Over 110 golfers from Nashawtuc and Concord Country Clubs participated in the event, raising more than $26,000 for Open Table, the 2012 selected charity. Open Table provides a dinner and pantry service in Concord and Maynard serving the many people in our communities who are struggling to make ends meet.
Every $1,000 raised will provide dinner to a family of four for two full months. Please click HERE for more information on this event and a list of our wonderful sponsors.
---
Game Can Be Child's Play
By Michael Whitmer

Posted June 14, 2012

Our head PGA Golf Professional, Chris Carpenter, was recently interviewed by the Boston Globe about the junior golf experience. To read the article from the June 14th Sports Section please click HERE.
---
Nashawtuc Country Club Recognized for Environmental Excellence
May 31, 2012 - For Concord Journal Article click HERE

CONCORD, MA – The Nashawtuc Country Club golf course has retained its designation as a "Certified Audubon Cooperative Sanctuary" through the Audubon Cooperative Sanctuary Program for Golf Courses, an Audubon International program. Greg Cormier, Golf Course Superintendent, led the effort to maintain sanctuary status on the course. Nashawtuc Country Club was designated as a Certified Audubon Cooperative Sanctuary in 2007 and is one of 978 courses in the world to receive the honor.
The Audubon Cooperative Sanctuary Program for Golf Courses, endorsed by the United States Golf Association, provides information and guidance to help golf courses preserve and enhance wildlife habitat, and protect natural resources. Golf courses from the United States, Africa, Australia, Canada, Central America, Europe, Mexico, and Southeast Asia have achieved certification in the program.
"Nashawtuc Country Club has shown a strong commitment to its environmental program. They are to be commended for their efforts to provide a sanctuary for wildlife on the golf course property," said Jim Sluiter, Staff Ecologist for the Audubon Cooperative Sanctuary Programs.
"To reach certification, a course must demonstrate that they are maintaining a high degree of environmental quality in a number of areas," explained Sluiter. These categories include: Environmental Planning, Wildlife & Habitat Management, Outreach and Education, Chemical Use Reduction and Safety, Water Conservation, and Water Quality Management. Courses go through a recertification process every two years. For more information on golf and the environment, visit www.golfandenvironment.org.
Audubon International is a not-for-profit, environmental education organization dedicated to educating, assisting, and inspiring millions of people from all walks of life to protect and sustain the land, water, wildlife, and natural resources around them. Its award-winning education and certification programs, has helped more than 5,800 businesses, golf courses, schools, communities, and new developments improve environmental performance and manage natural resources responsibly on more than one million acres of land. For more information, contact Audubon International at (518) 767-9051 or acsp@auduboninternational.org, or visit their website at www.auduboninternational.org.


---
Nashawtuc Country Club Selects Clubhouse Manager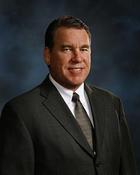 Robert Shorter
Posted October 18, 2011
The Nashawtuc Country Club in Concord, Massachusetts announced today the appointment of Robert W. Shorter as the Country Club's new Clubhouse Manager. Shorter will start his new position on October 18, 2011.
The Nashawtuc Country Club is a family oriented private country club of 590 members featuring a Geoffrey Cornish golf course which has hosted over 20 PGA Champions Tour events. The clubhouse facilities include dining and banquet facilities, locker rooms, bars, member wine lockers and fitness facilities. Other athletic facilities include lighted har-tru tennis courts, an outdoor pool and a summer junior sports program. The club's membership age is trending younger and they enjoy a long wait list for membership. Shorter will be responsible for all clubhouse operations.

The professional search for this executive position was conducted by the General Manager, Richard G. Shultz, CCM who comprised a search team that consisted of select Board Members and Executive staff members. In August, Shultz and his team received over 70 Resumes, from all over the country and even internationally. By October, they had narrowed the search down to 5 highly qualified individuals. While all candidates were impressive, Robert Shorter stood out and was the almost unanimous selection by all involved. Shorter underwent a thorough and professional background vetting process as well as a full day of interviews by the Search Committee and Executive Staff members. During the final interview stage, Shorter and his wife, Tracy, were given a grand tour of the Club and facilities. This hiring process assured Nashawtuc Country Club a good fit and Shorter takes on his new responsibilities with a mandate from General Manager, Ric Shultz, CCM.

For the past three years, Shorter was the Clubhouse Manager at the Marin Country Club in Novato, CA, close to Napa Valley and Sonoma County in Northern California. Prior to that, he was the General Manager at the Arrowhead Country Club in San Bernardino, CA for almost 7 years.

Preceding Arrowhead, Shorter was the Food and Beverage Director at three country clubs in southern California. The Oasis Country Club, Bermuda Dunes Country Club and Avondale Golf Club, all located in the Palm Desert area. He was honorably discharged from the United States Army in 1988 where he served with the 82nd Airborne Division. He is a member of the Club Managers Association of America as well as the New England Chapter of CMAA.

Robert and his wife Tracy have two young boys, Zachary, 6 and Preston, 2 and currently reside in Fitchburg, MA.

This article may be found on HERE
---
RICHARD G. SHULTZ, CCM NAMED NECMA
2011 MANAGER OF THE YEAR
Posted October 18, 2011
| | |
| --- | --- |
| | |
| | GM Ric Shultz |
Mr. Richard G. Shultz, CCM, Nashawtuc Country Club's General Manager and Chief Operating Officer, has been named New England Club Managers Association's (NECMA) Manager of the Year 2011. Ric was nominated by his peers in the Association and the award presented at their Annual Meeting on October 17th held at Nashawtuc Country Club.

Established in 2005, NECMA Manager of the Year recognizes a NECMA Member for demonstrating outstanding qualifications and endeavors as a club manager while exemplifying and promoting leadership, professional development, community and charitable involvement and overall dedication to and excellence in the club management field.

Mr. Shultz has been serving as the General Manager/COO of Nashawtuc Country Club since 2007. Prior to the appointment, he was the GM at the Concord Country Club in Concord, MA, GM at the Nashua Country Club in New Hampshire, GM at the Wanango Country Club in Pennsylvania, and Assistant GM at the Lake Naomi Club in PA and also served as a Manager at the Quechee Club in Quechee, Vermont.

Most recently, Mr. Shultz's outstanding visionary, voluntary effort and time were instrumental in the formation of the New England Club Managers David Meador Foundation, a (pending) 501(c)3 Corporation established last year. The general purpose of the organization is to foster intellectual excellence in the field of club management by securing funds from contributions to be used for educational purposes and to assist students, by way of providing scholarship grants, seeking an education in the hospitality profession. The Corporation's charitable and educational purposes are also to provide educational and training opportunities for club managers and students engaged and employed in the private club and hospitality industry in New England.

The Nashawtuc Board of Governors, Nashawtuc Membership, NECMA Board of Directors, the NECMA membership, and the Manager of the Year Committee all join in congratulating Mr. Ric Shultz, CCM on this achievement.
For more information on this award and the achievments of our GM Ric Shultz, please click HERE.
---
Minute Man Arc provides Concord's Nashawtuc Country Club with employees
- The Concord Journal
---
Nashawtuc Member honored as Concord Business Person of the Year!
Posted September 30, 2011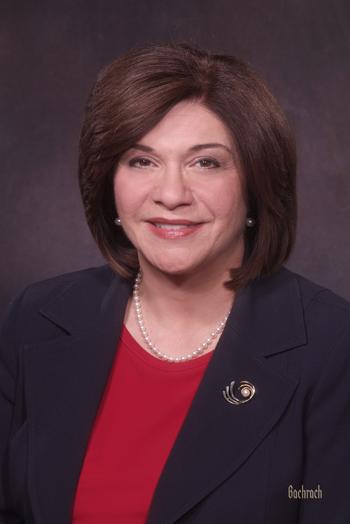 Christine Schuster
The Concord Chamber of Commerce is pleased to announce that they will honor the 2011 Business Person of the Year, Christine Schuster, at the Chamber's 58th Annual Dinner at Nashawtuc Country Club. Mrs. Schuster has been a member of Nashawtuc since 2005 and has served two years on the NCC Board of Governors.
Christine Schuster, President and CEO of Emerson Hospital, has been at the helm of the hospital for six years and has led a surge of programs and activities that have benefited the Concord community.
Mrs. Schuster served as a member of the Board of Directors of the Concord Chamber of Commerce from 2006-2009. She sponsors and hosts the Business Seminar series held by the Chamber each winter and was instrumental in the creation of the Chamber's Concordopoly game.
She has also been actively involved with the Concord Business Partnership, where she served on the Board, the Concord Rotary, Nashawtuc Country Club, where she is on the Board of Governors, and Nashoba Brooks School. By appointment of the Board of Selectmen, Mrs. Schuster also served on the Concord Economic Development Council.
Mrs. Schuster has worked with the Concord schools through her support of the Emerson Hospital Youth Risk Behavior Survey; with the Concord Fire Department on a new model for advanced life support care emergency services for the community; on Emerson's annual Family Health and Wellness Expo, where hundreds of area residents benefit from a host of free health screenings.
In support of other community non-profits, Mrs. Schuster has spearheaded Emerson's commitment to many organizations including Minuteman Arc, the Concord Author's Festival, Emerson Umbrella, the West Concord Garden Club and the Concord-Carlisle Community Chest.
In the business community, Mrs. Schuster continues to foster a "buy local" spirit whenever possible and involved the Emerson Gift Shop in the Chamber's Gift of Concord gift certificate program. She has welcomed: classes taught in the hospital's Wellness Center by Debra's Natural Gourmet; a fitness program for staff and physicians with the Thoreau Club; and the fulfillment of printed materials from Alphagraphics. Mrs. Schuster strongly supports a buy local philosophy and frequents local businesses and encourages her 1500 employees to shop locally as well. Additionally, Mrs. Schuster encourages her team to host golf outings, retreats, speaker series and various dining events at Nashawtuc Country Club. Not only is Nashawtuc a superior location for her team, but she takes comfort knowing that the club provides only the finest experience for functions and dining. Utilizing the club often is clearly in alignment with Mrs. Schuster's values of keeping business local and she urges her fellow members to do the same.
Please help us in congratulating Mrs. Schuster on her achievement. The Chamber's Annual Dinner, honoring Christine Schuster, will be held on Wednesday, October 26th from 6:00pm –9:30pm at Nashawtuc Country Club. All Members are invited to attend and tickets are available at the Chamber or online at www.concordchamberofcommerce.org.
This article may be found HERE.
---
Frank Lombardi sinks Hole-In-One - Wins BMW!!!
Posted July 16, 2011
Please help us offer Congratulations to member Frank Lombardi!

Mr. Lombardi achieved a hole-in-one on the seventeenth hole on Saturday, July 16th during the final round of the Men's Invitational. This ace scored him a 2011 BMW 7 Series!!!

Herb Chambers BMW of Sudbury sponsored the hole and estimates the car to have a starting retail value of $70,000.

Mr. Lombardi's was joined by his father in the member-guest event, and he witnessed the remarkable shot. It was Mr. Lombardi's first hole-in-one...

The story was featured on CBS 4 Boston and boston.com.

Congrats again!
---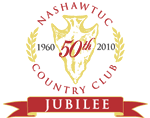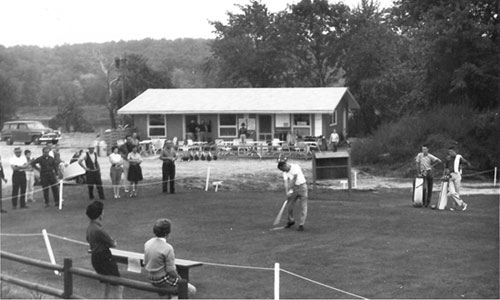 PRESS RELEASE
For immediate release
Concord, MA - The Board of Governors of Nashawtuc Country Club is proud to announce the club reached its 50th anniversary on March 23, the date on which it was incorporated in 1960. The Club is planning a number of "Jubilee Year" events to celebrate its milestone birthday.
Nashawtuc Country Club, whose championship golf course was designed by the renowned Geoffrey Cornish, may be best recognized for having served as the venue for one of the most prominent PGA Champions Tour event for 22 years, ending with the Bank of America Classic in 2008. Nearly $5 million was raised for charity during the event's history. The Club has not only been an integral part of the community's recreation and social fabric, it is one of the most prolific benefactors of area charities like Emerson Hospital, the Boys and Girls Club and Hanscom Veteran families all in Concord.
Tim Horgan of The Boston Herald wrote in February 1960 how the concept was envisioned for a second country club in Concord. The article started like this:
Last March, three amateurs were growling and snorting and pawing to hit off the first tee at the Bobby Jones Golf Club in Sarasota, Florida. Finally, one voiced the craving of every golfer from Francis Ouimet on down. "Let's go home and build our own course," he wailed, "so we'll never have to wait again."
The threesome was comprised of Peter D'Arrigo of Lexington and Dick Deraney and Ted Beharrel, both of Concord. They are now members of the Board of the Nashawtuc Country Club, a championship 6,845 yard, par 72 preserve overlapping Concord and Sudbury.
D'Arrigo, who remains a member of Nashawtuc a half century later, will be among the speakers at the grand birthday celebration dinner planned for October 2, 2010.
Nashawtuc, a Native American term which means "between two rivers," has experienced a steady growth in its facilities and membership since its inception. Currently, there are more than 500 member families that enjoy NCC's golf course, pool, tennis courts and sprawling full service clubhouse. Shortly after NCC's opening in June 1960, the original seven founders, including the three gentlemen mentioned above, handed over the controlling ownership of the club to the full membership, an unusual practice in modern times.

The club added swimming facilities in 1963, constructed the current clubhouse in 1965 and introduced tennis in 1971. The last renovation was the addition of a state-of-the-art Environmental Maintenance Center (EMC) in 2007. The EMC qualified Nashawtuc as an Audubon Sanctuary Golf Course, one of an elite group of environmentally sensitive courses in Massachusetts.
The Club has hosted hundreds of golf and other fund raising events for organizations such as the Emerson Hospital Auxiliary, the Jimmy Fund, the Boston Celtics Foundation and local youth sports teams.
President Glenn Noland remarked, "All the members at Nashawtuc are incredibly proud of the club's past 50 years of success. Nashawtuc has taken a leadership role in environmental stewardship for golf courses. We have been a leading benefactor to area charities. Nashawtuc has hosted many tournaments for area high school golf teams. We look forward to another 50 years of being one of the preeminent country clubs in the area and having a positive impact on the greater suburban Boston area."
Nashawtuc Country Club
1861 Sudbury Road
Concord, MA 01742
Phone: 978-610-2700
Website: www.nashawtuc.com